"…he's more myself than I am. Whatever our souls are made of, his and mine are the same and Linton's is as different as a moonbeam from lightning, or frost from fire… Nelly: I am Heathcliff."

Emily Brontë / Catherine Earnshaw: Wuthering Heights (1848)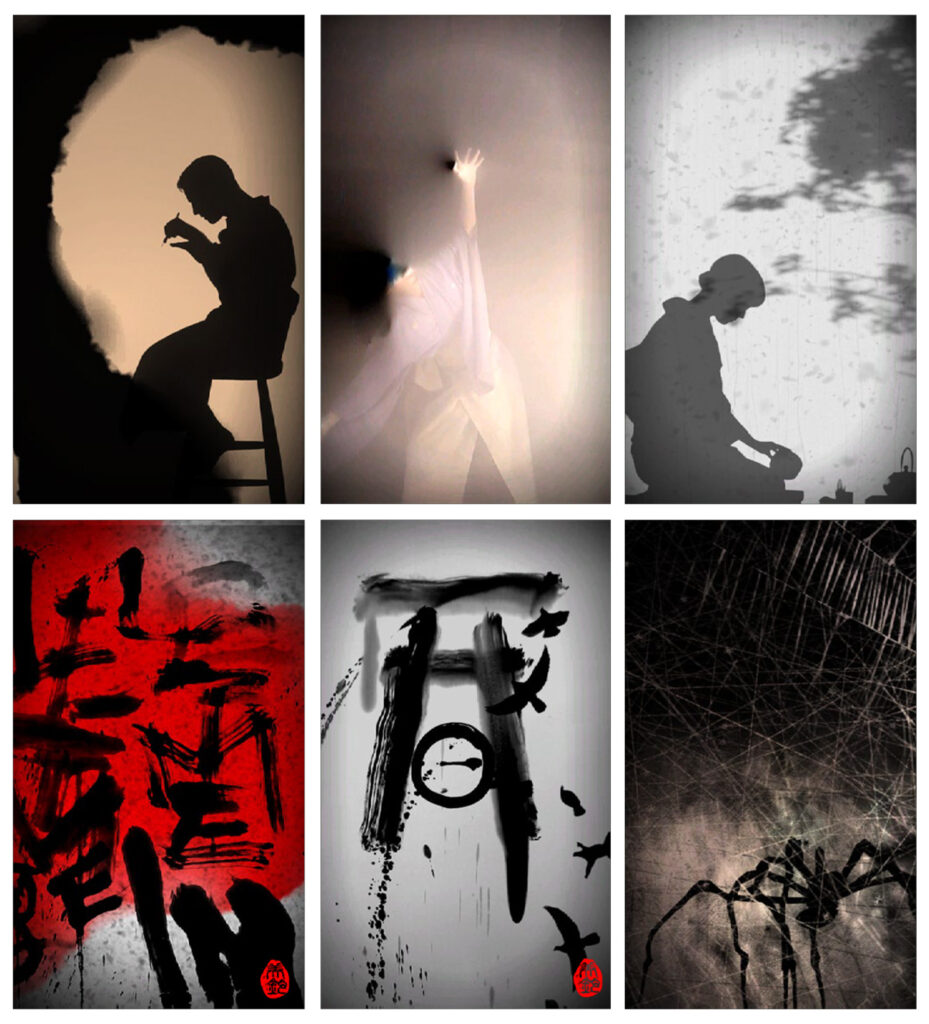 "…here the old narrative breaks off: the rest of the story exists only in some brain that has been dust for centuries. I am able to imagine several possible endings; but none of them would satisfy an Occidental imagination. I prefer to let the witness attempt to decide for themselves the Probable Consequence of Swallowing a Soul"

Lafcadio Hearn transl. In a Cup of Tea, Kwaidan (1903)
Overview
Stormy House is an on-going collaboration and co-creation between 59 Productions and Whitestone Arts, integrating classic texts, video (including VR and AR), traditional lullaby, binaural sound, landscape, architecture and cross-cultural mixed reality performance. At its heart, it celebrates the power of childhood imagination to conjure, through play, both redemptive artforms and new and better worlds from the implosion of the old.
The project was inspired by the prolific literature, maps and 'making out' (acting) of the famous Brontë children in their tiny Parsonage cellar in Haworth, West Yorkshire. Emily sited her imaginary Queendom of Gondal in the North Pacific, so our 2018 performance version explored the ghost world of Wuthering Heights from the structural perspective of traditional Japanese ghost tales, Kwaidan, translated into English in 1903 by Greco-Irish author Patrick Lafcadio Hearn. Research revealed that both writers had Celtic roots, lost mothers when very young and shared a passion for shape-shifting. (Hearn took Japanese citizenship and a new identity when he married the daughter of a samurai family. Emily simply is the voice of all the characters in her only novel). This walk-in installation premiered to great public delight in the Old Schoolroom opposite the Brontës' original home, now the Brontë Parsonage Museum, in 2018.
2020-21: we are currently exploring VR, AR and MR versions of the show for international festivals, museums, and other non-theatre buildings. More news to come.
In More Detail
Entering a space inspired by a Japanese teahouse, visitors stood or sat on tatami between two writing rooms and two writers, watching and listening to multiple projections and narratives across many surfaces, including 6 projection 'walls' and two literal and virtual 'windows to the outside' onto Japanese and Yorkshire landscapes. The aural and visual fragments could be linked together in whatever way the visitor desired. The whole set was brooded over by an all-seeing, all-knowing narrator: a giant Mother Spider, her hanging web-hair whipping up the silhouette shadows of the house. See: https://59productions.co.uk/project/arashi-no-ie/
Hearn's own unfinished kaidan, In a Cup of Tea, inspired us to place, at the centre of this installation, a large (tea) bowl with alchemical properties like the Mirror of Many Souls (Ungaikyo) found at the heart of Shinto shrines. Projections from above into the bowl brewed up the stormy elements of natural and manmade forces. Lafcadio and his alter ego Lockwood, and Emily and her alter egos Cathy and Heathcliff, stirred its depths together like brother and sister (or creation gods, stirring the waters of the deep) to make experimental worlds – and ponder the probable consequences of their Genii-like audacity.
In creating this cross-cultural ghostworld, 59's architectural and video design teams integrated two cultures by exploring their common roots in Shinto, Celtic and all mythologies. This in-depth structure also evokes and invites other cultures to explore the things we share fundamentally: childhood imagination, how to live well with people other than ourselves, and death itself.
It is an inclusive structure which lends itself to hosting many other cross-cultural mythologies and ghost tales from around the world.
Produced by
59 Productions and Whitestone Arts
In partnership with
Brontë Parsonage Museum and Bradford Theatre in the Mill (2018)
Created by
for 59 Productions (2018)
Design Director: Leo Warner
Architectural Designer: Khushali Chawda
Head of Architecture: Jenny Melville
Video Designer: Diego Sanguino
Sound Designer: Ella Wahlstrom
Producer: Ollie Hester
Director of Photography: Jessie Rodger
Installation Technician: David Callanan
Technical Associates: Iain Syme, Megan Kearney
Technical Intern: David Brown
for Whitestone Arts (2018)
Judith Adams (concept director), Stacey Johnstone (co-director), Simon Warner (photography), Misuzu Kosaka (calligraphy/performer), Natsuko Toyoshima (translator), Ima Tenko, Riko Murakami (Butoh dancers/performers), Ayaka Morimoto (tea celebrant/performer), Aaron White & Stacey Johnstone (Hearn and Brontë/performers), Zoe Katsilerou (composer), Megan Kearney (production manager)
Supported by (2017/18)
Brontë Parsonage Museum (special thanks to Jenna Holmes), Theatre in the Mill Bradford, Arts Council England, British Council, Bradford Metropolitan District Council, The Japan Society, Daiwa Anglo Japanese Foundation, Sasakawa Foundation, Walk Japan, Wabi Sabi Design.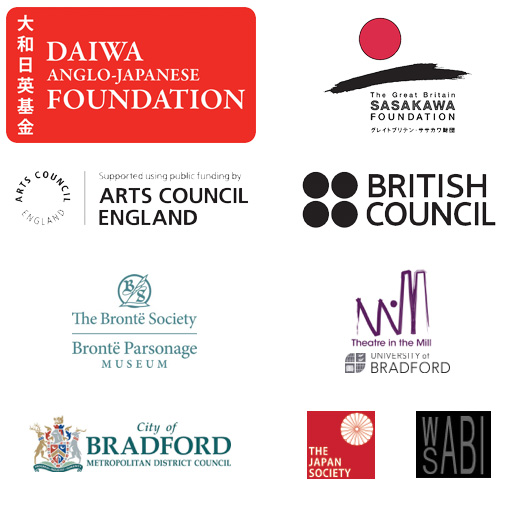 Links
59 Productions' Arashi No Ie Project