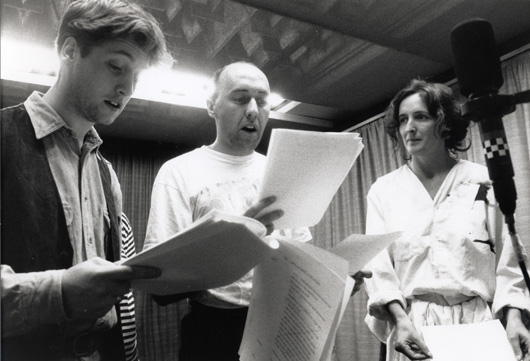 Broadcast 1995
Cast includes Fiona Shaw, Colin Kerrigan, James Quinn.
Prd. Michael Fox
A version of The Little Mermaid, written for Adults, set in the Hebrides of the early Christian church.
Radio Times Choice.
Set on a mythical Iona, the play explores the conflict of love and religion – of male and female values – in the context of the history of Saint Colomba (AKA Crimthan – "The Wolf" and known to have been a murderer), his old lover, now abandoned in a Nunnery, and the a wild girl child whose voice is taken.